Economic Mobility, Increasing Incomes, Opportunity Gap & Unlocking Opportunities for Women
Values & Goals
Root Capital
Supporting rural farmers living on less than $2 a day, so that they may enter the formal economy, requires meeting many challenges. By investing in communities, women and young people, Root Capital seeks to balance local conditions with broader goals like child poverty, economic mobility, and peace.
The Wagner Foundation supports Root Capital's Women in Agriculture Initiative (WAI). The initiative focuses on achieving greater economic opportunity for women. Data shows that inclusive agriculture accelerates economic growth while increasing investment in services like better schooling for children and healthcare.
In modeling inclusive and robust solutions for communities worldwide, Root Capital is making a meaningful contribution not just to the economic opportunities and wellbeing of farmers, but to better practices and access. Regional businesses now purchase crops such as coffee, cocoa, or grains from thousands of smallholder farmers who have received essential support from Root Capital.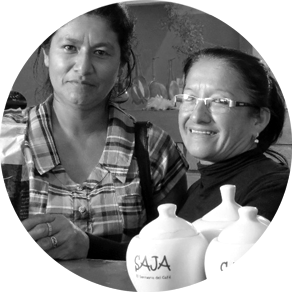 "...I saw this new reality. A reality where women could work, could advance. A reality where women could have power."

-Dora Lisa, APROCASSI President

Root Capital seeks to improve the lives of rural farmers by connecting them with the formal economy. Root Capital invests in the growth of agricultural enterprises so they can transform rural communities.