WHERE WE WORK
As both international and domestic funders working across sectors, we have found that many of the experiences and learnings we have had with our international partners can be applied domestically, and vice versa. When knowledge, expertise, and initiatives can be aligned across sectors and geographies, we can do more with greater efficiency. Wagner Foundation focuses on supporting partners at the intersection of Health Equity and Economic Prosperity, particularly as work pertains to historically disenfranchised or geographically isolated communities.
Our selection of these focus areas reflects our vision of a just and robust community and an understanding and consideration of additional social drivers that impact overall wellbeing. Social drivers may include racism, gender inequality, housing instability, climate change, food access, geographic isolation, criminal justice reform, and others that further injustice and serve as barriers towards advancing health equity and economic prosperity.
We recognize that the advancement of our vision is linked to Cultural Transformation, which may incorporate funding artists and arts organizations, advocacy, knowledge-sharing, and communications.
GEOGRAPHIES
Africa: Burundi, Cote d'Ivoire, Ghana, Kenya, Lesotho, Liberia, Madagascar, Malawi, Mali, Rwanda, Senegal, Sierra Leone, Tanzania, The Democratic Republic of Congo, Togo, Uganda
Latin America: Colombia, Costa Rica, Guatemala, Honduras, Mexico, Nicaragua, Peru
Caribbean: Haiti
North America: Greater Boston, Rural America, Navajo Nation, as well as national systems-level investments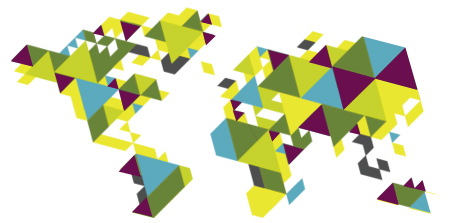 SELECTED SUPPORT
Below is a partial list of current partners, who are working towards building just and robust community:
We are proud to be members of the following networks: